Our Products
| | |
| --- | --- |
| | DIESEL GENERATOR SETS- 5 KVA -100 KVA |
| | TRAILOR MOUNTED DG SET |
| | TRAILOR WITH MS/ SS ENCLOSURE |
| | METERING CUBICLES / AMF PANELS |
| | ACOUSTIC GENERATOR CANOPIES |
| | TRAILOR MOUNTED DG POWERED LIGHT MAST |
| | |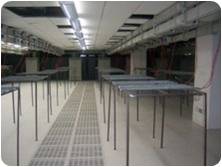 We helps you to determine your server room requirements, works with you to configure the data centre from the available designs, and provides
COMPLETE TESTING SERVICES.
As part of the data center commissioning process, room design, equipment placement and the effectiveness of the room's cooling system all have to be tested and verified. The challenge is that room validation tests must be completed prior to the installation of servers and other equipment. Whole room temperature testing is notoriously inaccurate at recreating production conditions, increasing the likelihood of the need to reconfigure and retest of the cooling system and aisle layout after production servers are in operation.
Our
LOAD BANK
rentals and consulting services help Project managers and facility engineers for validate designs, installations and commissioning of
DATACENTER.
Load Bank a must for generator testing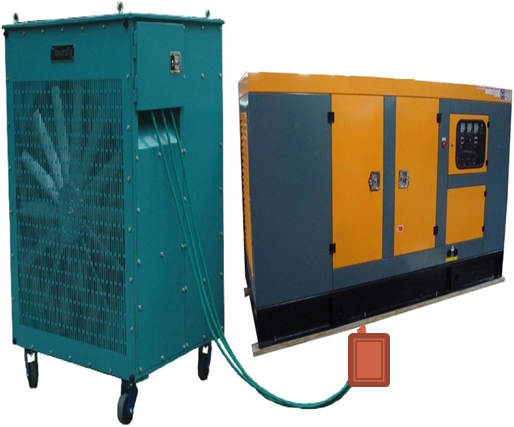 It's a fact. generators must be tested and maintained under load to ensure peak operating performance when you lose power from your utility. think about how much it would cost if your generator failed to start or operate to the manufacturer's specifications. that's why you need an experienced, professional partner that provides any type of load bank when and where you need it. We rents load banks for testing diesel and gas turbine generators for a wide range of customers, including data centres, utility companies, wastewater treatment plants, oil and gas companies, hospitals, and the maritime industry. but we're more than just an equipment rental company. we provide a higher level of service to help ensure you have the right equipment for the right test.
We have the largest inventory of load banks, so we can support any test and create the most optimal testing environment.
UPS LOAD TESTING
The LOAD BANK TESTING service tests a UPS's actual readiness to support a full critical load if called upon., UPS load bank testing service exercises the complete UPS system and all its components under controlled conditions.
By simulating maximum LOAD conditions, load bank test identifies potential system weaknesses. Risks to the critical load are minimized. Our load bank test complements professional commissioning, regular testing and maintenance to ensure the integrity and availability of all UPS components and battery. Tests of the entire electrical supply infrastructure, giving total confidence in power supply integrity. Battery discharge testing for accurate, effective and low cost proof of battery integrity . Capacity testing serves three main purposes.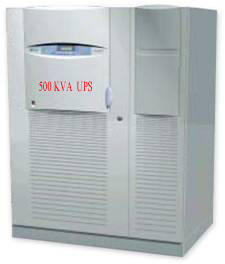 Capacity testing determines the actual capacity of the battery.
Capacity testing determines if the battery can support the connected load for the specified time.
Capacity testing will reveal internal conduction path problems that cannot be detected by other means.
Thermo graphic services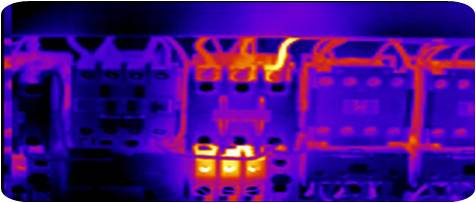 Thermal imaging surveys are non-invasive and non-destructive allowing the thermal imaging survey to be completed whilst plant and equipment is running, in production and on load.
Thermal imaging surveys are real time and produce fast, accurate and immediate temperature measurement and fault detection.
Increased reliability and efficiency of plant and equipment resulting in reduced breakdowns and stoppages and significantly reduced maintenance costs and production losses.
Assists businesses to comply with IE ACT/ ELECTRICAL INSPECTORATE NORMS by complementing the electrical periodic test and inspection and helping to prove the integrity and safety of electrical systems and equipment.
Thermal image surveys can be incorporated into existing predictive and preventative maintenance programs.
Increased energy efficiency , Increased capital equipment life span, Increased safety, Reduced risk of fire.
Diesel standby generators need loading and frequent exercising to avoid wet stacking, cylinder glazing, fouling of exhaust ports and excessive oiling. Depending on the type of generator, manufacturers specify minimum loading of 30% to 50% of generator capacity. Higher loading of up to 100% could be advantageous for full performance testing, particularly in essential service applications and in accordance with world standards. Exercising of generator sets by utilizing building loads is generally impractical, due to insufficient building load available, and the interruption to the building operation. Our load banks provide resistive load from zero (0) to a maximum in a convenient and easy to use package. The unit is simple to set up and can be operated by a single technician saving valuable time in the field.
What Is a Load Bank?
Load banks are compact units that are coupled to the output of your power generation system such as diesel generators, gas turbines or UPS and battery systems. Load banks are dummy loads, designed to simulate the plant load and prove the design, performance and the capacity of the system, without interruption to the normal running of your plant. Load Banks - dummy loads - are used to replace building loads when testing emergency backup power generators. They are electrical artificial loads, that is why sometimes it's referred to as dummy loads.
Why Do I Need a Load Bank?
Testing the efficiency of any Electrical equipment is the most essential and also most required in the industry. While the GENERATOR may have been tested at the OEM's factory ,it is important to understand the need to test GENERATOR set in the installed location at STP condition. The variable of site parameters such as altitude, ambient temperature.. Etc may vary the performance of the equipment . Here we are providing ARTIFICIAL LOAD BANK for checking the exact and accurate efficiency of those equipment and the performance on the STP condition, this testing to be carried out with ARTIFICAL HEAT LOAD BANK in place of the ACTUAL LOAD .Thus Consultant , Builders and most specifically End User can satisfy about their equipment performance.
What Does a Load Bank (dummy load) Do?
Generators are usually rated to supply sufficient power to a plant or building, based on the maximum demand required. Sufficient plant loading is not always available to safely load generators. Under loading of the engine will cause a high wear rate due to insufficient fuel combustion and loss of lubrication resulting in cylinder bore glazing and fouling of exhaust ports and valves. Running the generator without load will not prove it's performance or power capacity. Proper and controlled loading is therefore essential. It increases diesel engine life by up to four times and improves the efficiency by ensuring that the engine has sufficient loading at all times. It proves the rated power, proves system operation, controls integrity and communications of your power system. It maximize battery life in UPS systems by regular loading and discharging. If you want complete, consistent, and accurate generator load bank tests, we are here…………